🎄 Welcome to Stylish Entertainment's Spectacular Christmas Extravaganza! 🌟
'Tis the season to celebrate, and there's no better way to make your Christmas party shine than with the perfect blend of DJs, Creative Lighting, and Party Production. At Stylish Entertainment, we specialise in turning your holiday event into an unforgettable masterpiece that will leave your guests in awe.
Get ready to dance the night away with our top-end DJs who know how to keep the party alive! Our skilled DJs are not only masters of mixing music but also experts at reading the crowd. They'll curate a playlist that captures the festive spirit, ensuring every guest is on their feet with arms in the air. They all use their own sound and lighting kit so nothing additional for you to hire.
Transform your venue into a winter wonderland with our dazzling creative lighting designs. From mesmerizing color schemes that evoke holiday magic to stunning effects that create an atmosphere like no other, our lighting designers will craft an ambiance that perfectly complements your Christmas celebration.
Taking your event to the next level, our Party Production services ensure that every detail is flawlessly executed. From staging and sound to decorations and logistics, we've got you covered. Our experienced team will handle all the behind-the-scenes magic, allowing you to focus on enjoying your party to the fullest.
Whether it's an intimate gathering with friends and family or a grand corporate soirée, Stylish Entertainment is your partner in making your Christmas party the talk of the town. Let us turn your vision into reality and make this holiday season one to remember.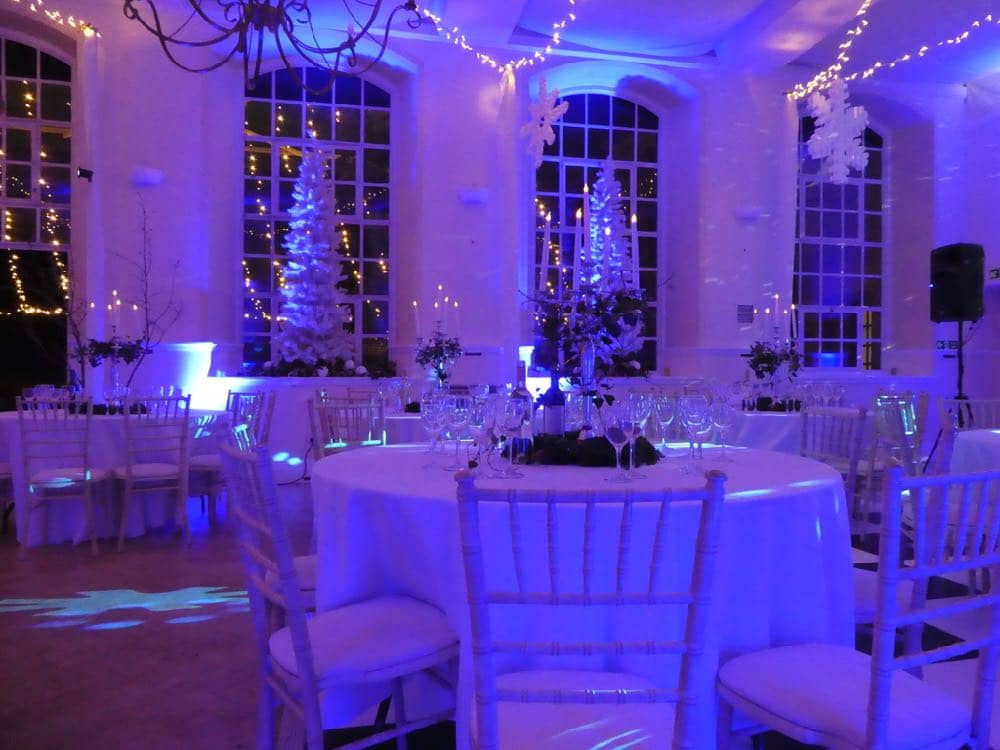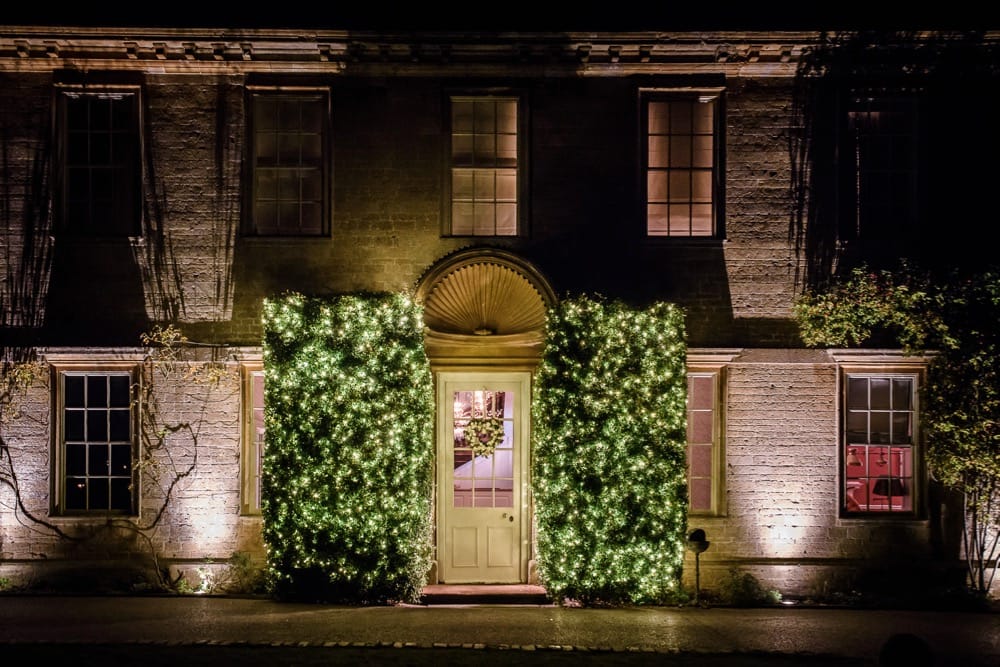 What you need to know when planning the perfect Christmas party.
1. The Date of the Party
Christmas is a busy time for many people so diaries fill up quickly. Choose your date as soon as possible. Also, January is a popular time for Christmas parties especially for those working in the hospitality sector.
2. The Venue
Is the party at your work address, private home or commercial venue?
Do you need help finding the perfect space for your party?
Does the venue have in-house caterers, or will you need to find trusted and reliable external catering company.
3. The Budget of the party
Know how much money you have to spend as early in the process as possible so you don't start planning something that's out of budget.
4. What sort of party do you want?
Choose a theme for your party with popular ideas including traditional Christmas, vintage, 60s, 70s, 80s, quintessentially English, Pantomime, Circus, Chicago Jazz, Winter Wonderland, ballroom, colours, film inspired, wild west, spy, Caribbean and Santa's workshop.
Your budget will determine how you can theme your party.
5. Food & Drink
Fill their bellies with fine food, drink and cocktails and you will have very happy guests. A round of Espresso Martinis anyone?
6. Music & Entertainment
Dancing at the Christmas party is usually a must and it's the perfect opportunity for everyone to really let their hair down. If music is key to your party then make sure it is done properly.
Hire a DJ, musician or live band or, create a Christmas playlist to make sure you have music playing.