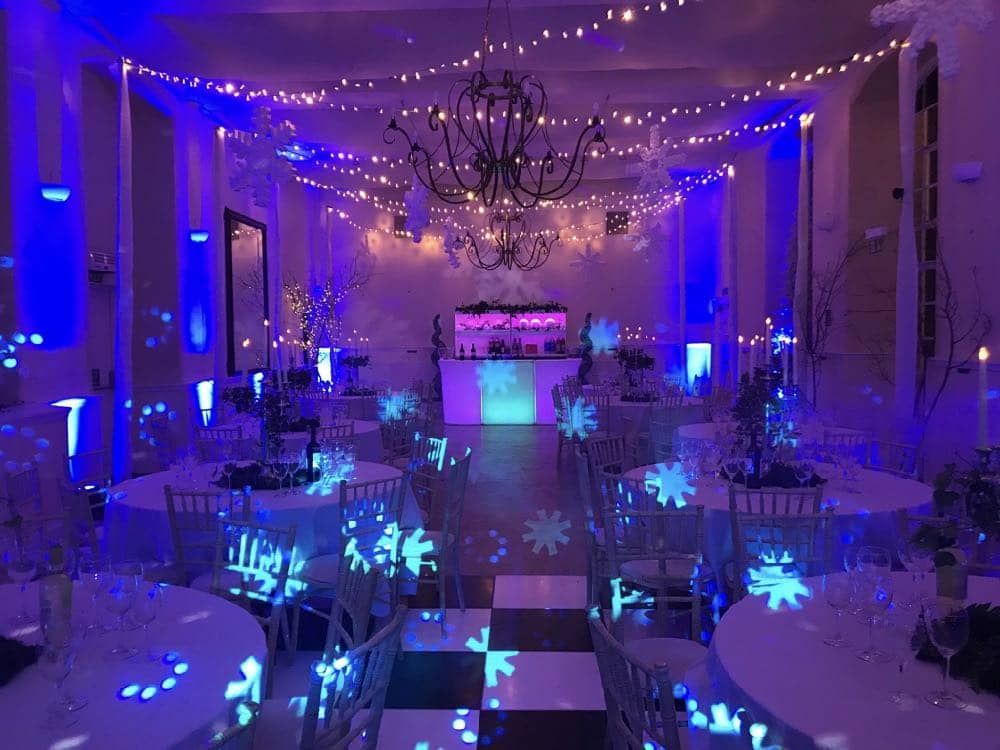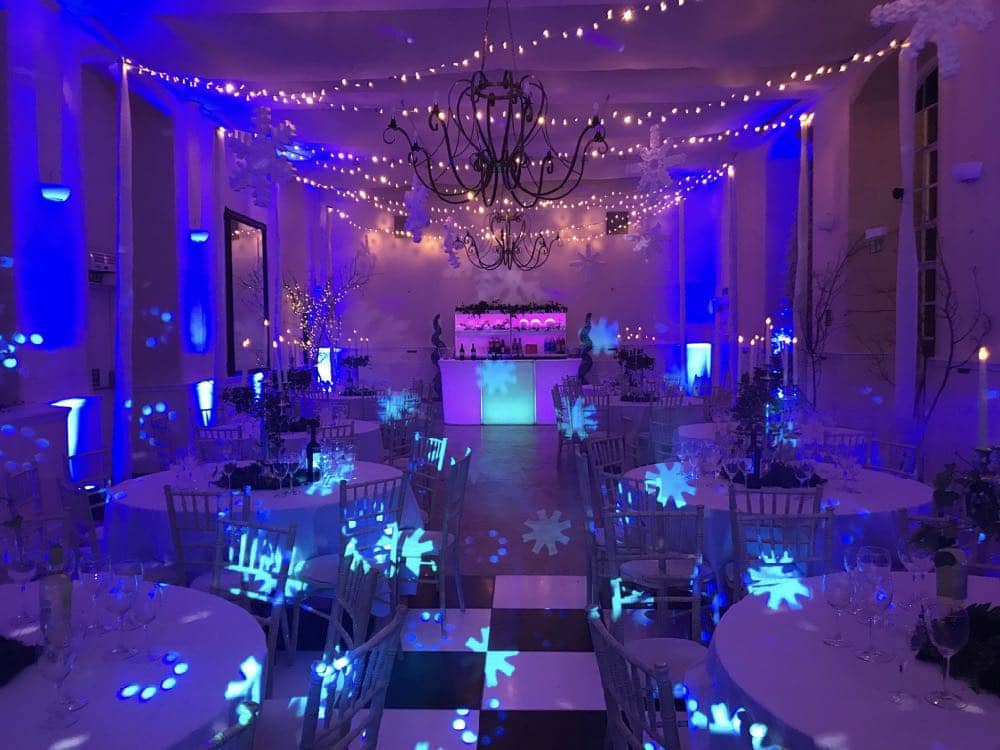 The festive season has packed it's bags and left us, giving us some much needed time to reflect over what a year it's been. Highlighting some of our favourite moments from 2017, we bring you Tales From Behind the Decks...
Here at STYLISH we had the pleasure of setting up our decor and styling a fabulous Somerset venue, Kilver Court for the Christmas party of a local company.
Set in the idyllic Somerset countryside, the venue is perfect for all types of parties and events, including weddings in the beautiful house and gardens.
Having transformed the venues' function room into a winter wonderland; with dressed tables, DJ booth with a twinkling starry backdrop and dance floor adorned over head with glittering mirror balls the scene was set for a night of fine dining and dance moves. Lighting was key to this wintry decor; blue up-lighting ran the length of the room to give an ambient evening feel, contrasted by the warm, starry glow of the fairy light canopy above the tables. The pièce de résistance was the snowflake laser projection that drifted gently around the room creating a soft, wintry glow for the diners. It was the perfect winter wonderland, untouched and serene. And then the party got started...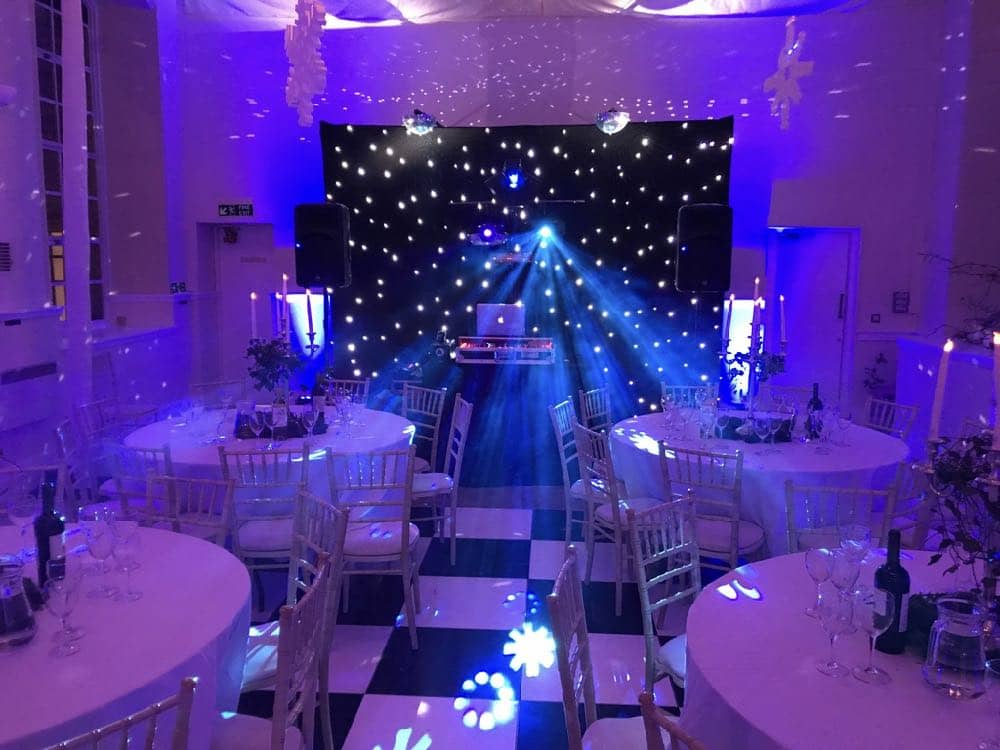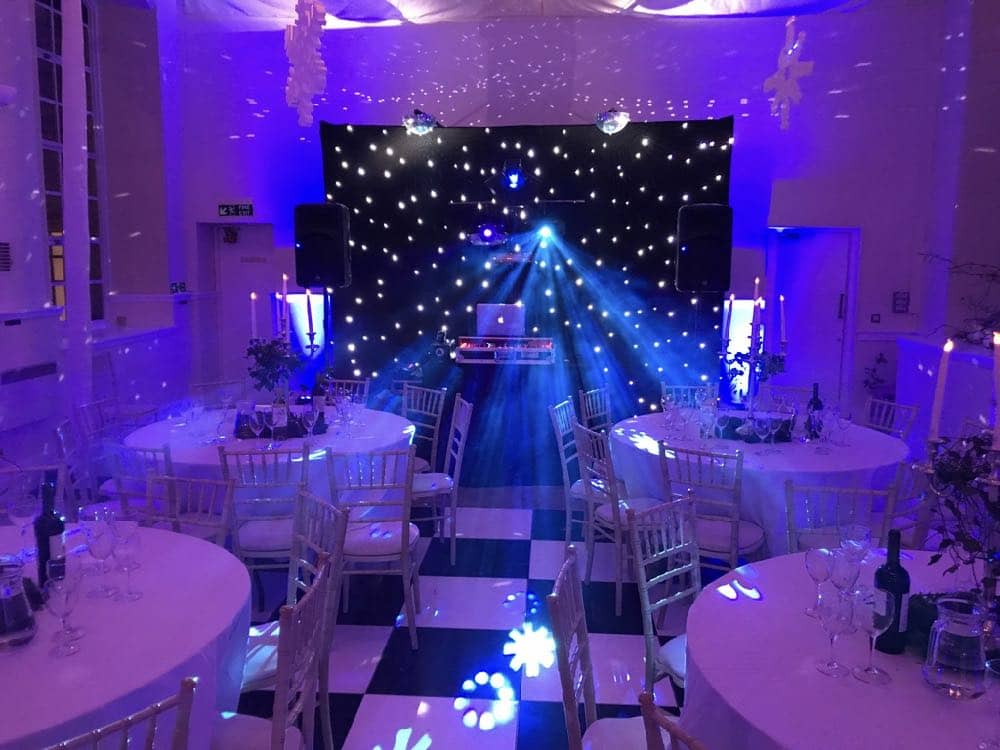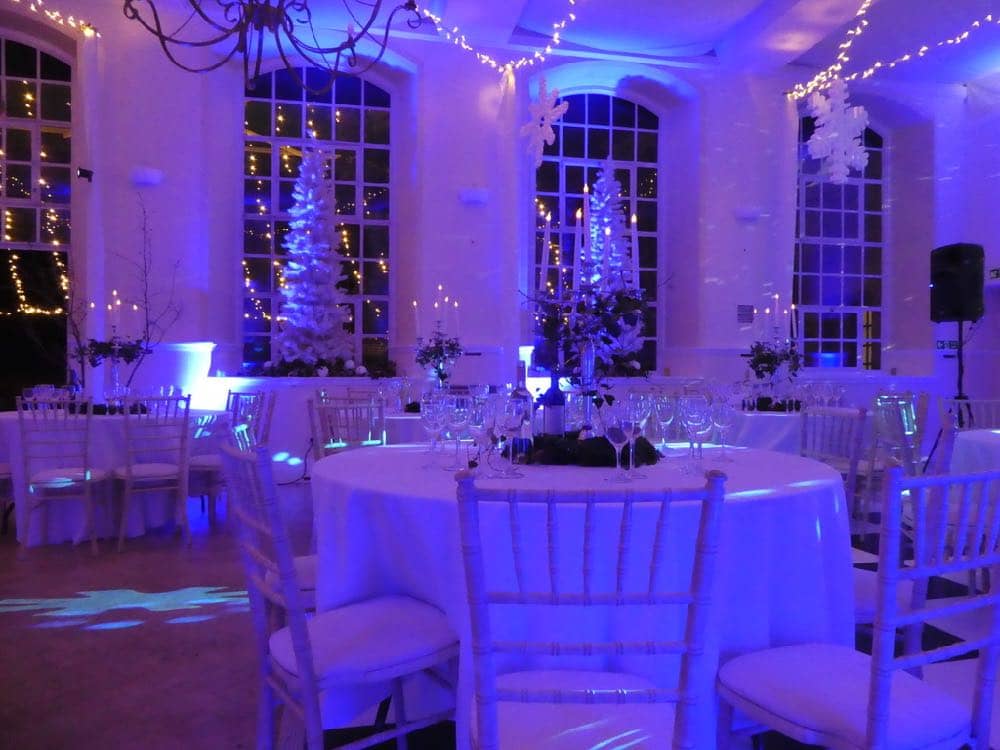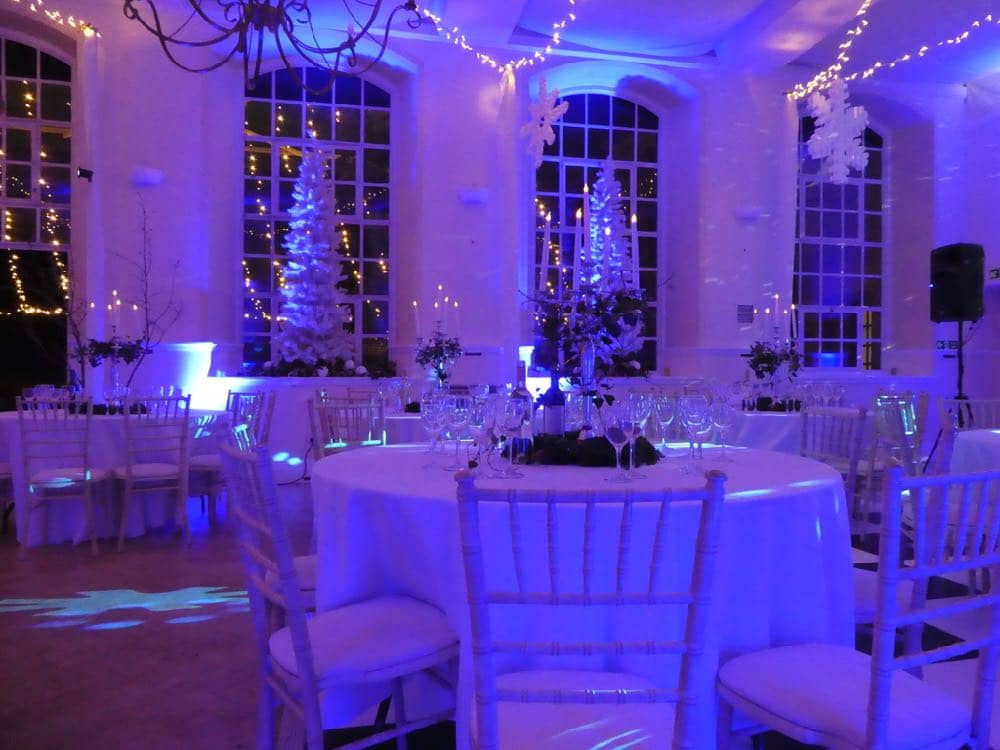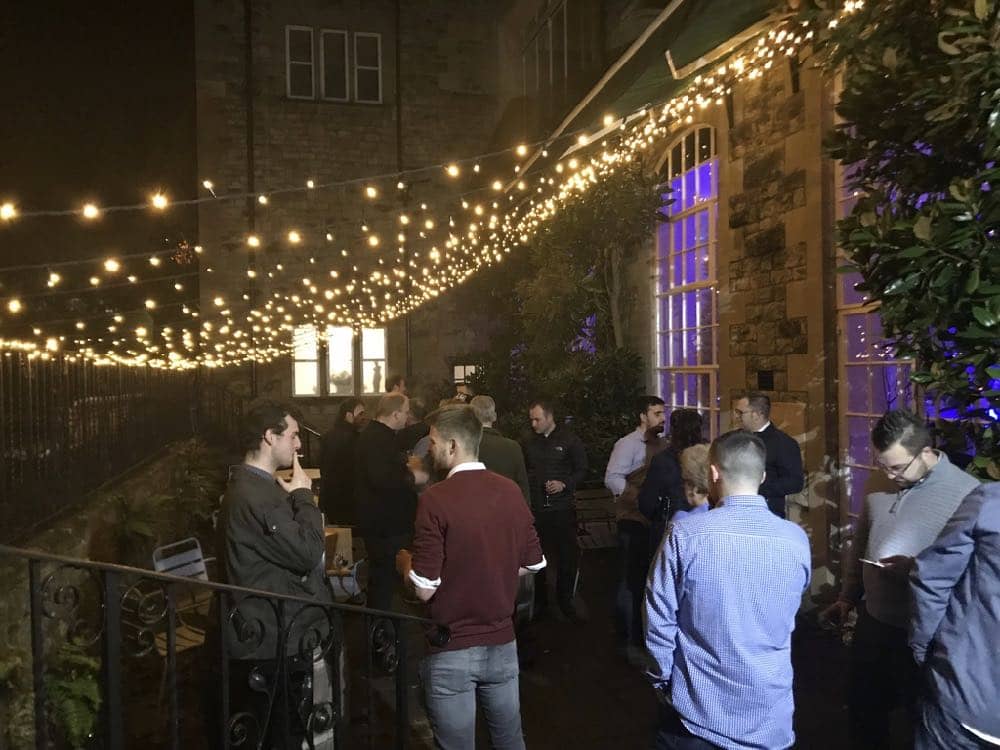 With the party in full swing, DJ Nige played a great selection of party tunes, throwing in a few Christmas crackers and some unexpected crowd pleasers. It turned out that a number of guests were Eastern European and loved the selection of Polish pop and folk music. Who knew that Bo' Selecta! in Polish was....well Bo' Selecta! actually, we couldn't find a direct translation for that one!
Happy New Year!
STYLISH x