Put some BOOM in your Zoom

Interested in a Zoom Party with an outstanding DJ? Birthdays, clebrations, gatherings all work really well via Zoom where you can party and interact with your friends from the comfort of your own home.
It's certainly a good reason to get dressed up, get the cocktails out and have a great night in.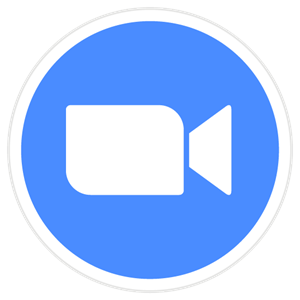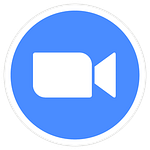 On the night of the party, the DJ will play high-quality music and moving images (1920 x 1080) via Zoom. You and your guests can connect on any device but we recommend the largest screen available and to feed the music through a loud sound-system.
Think of it as a virtual nightclub / disco, you get a few drinks in you and then have a dance. So we offer bookings for the evening which can be between 2-4 hours. If you want to add some additional features into the party – a mates legendary party piece of rapping to the full length version of Rappers Delight can also be accommodated.
We use a high tec setup which allows us to broadcast a mix of live DJ webcams, Zoom Gallery & Spotlight feature**, Video clips (this can be bespoke for a themed party – Great Gatsby as an example) Images and Giffs to enhance the visual experience.
We make everything interactive with a Zoom chat box that you can message your friends and we leave the Zoom meeting open at the end of the DJ's set.
Dear Nige, Thanks so much for last night - you were, as one guest put it, 'truly awesome'. And thanks again for all the time you put in to getting the technical side sorted. The audio and visuals worked really well - it's great to know what's possible on Zoom. What we missed in being with people in person we were able to make up for by getting to party with friends from all over the world.
We loved the party and it really made our new years eve go with a bang. The timing was perfect as well as we were ready for a fresh intake of music at 9.30pm after we'd been jigging in the kitchen to our own tunes until then. You entertained us round the firepit in our garden - perfect. Thanks so much.​
Thank you SO much for last night. You did an amazing job. I truly had one of the most amazing nights of my life. Please thanks Nancy for her fab work with the spotlight. I had great feedback from other people on that! She also made me feel very special with it. I am glad you had a good time too. That's how it should be!!!!
That was SUCH a great evening. Thank you so very much. You got just the right mix of songs, it was well structured, and you got the balance absolutely right of talking and adding humour, to remind people it's a live event rather than an iPod playing, without taking over.
Hi Nigel I have just about recovered enough to send you this email and say a big thank you for last night. It was brilliant. Just what everyone, especially Cathy, needed. I knew everyone would dance and have fun but I was amazed at all the props , costumes and lights. I don't think I have enjoyed myself so much since my wedding day in 2012.