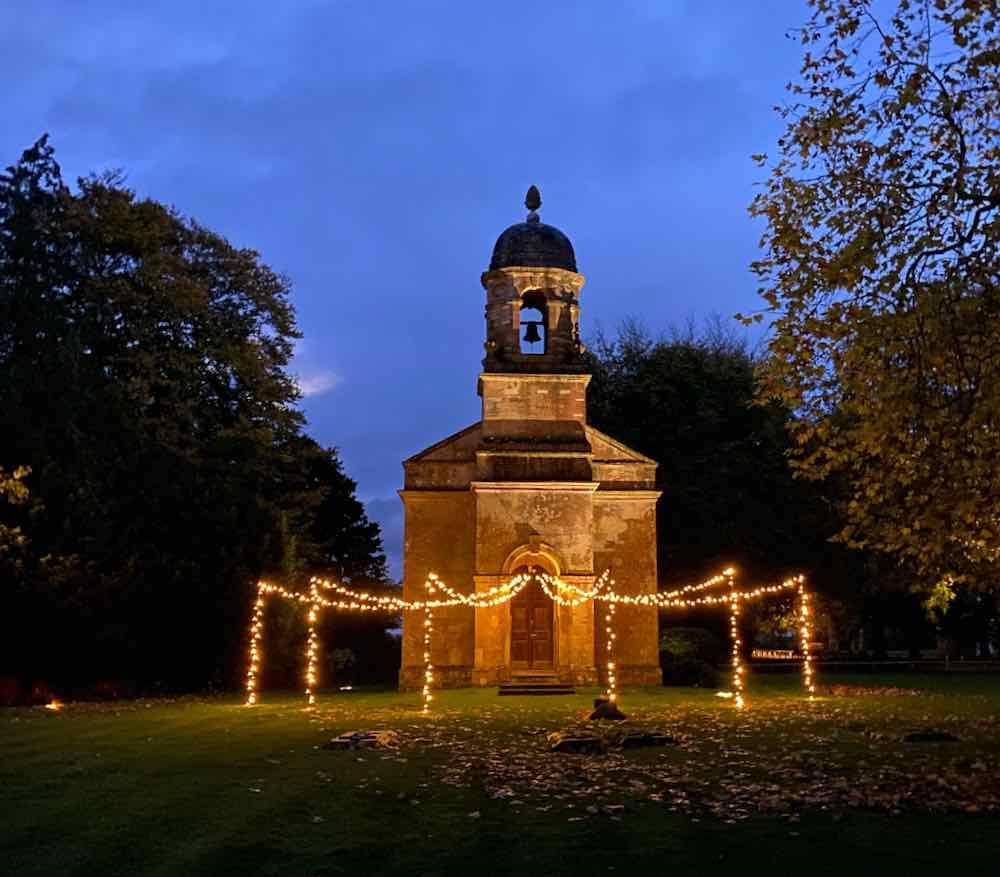 Congratulations on booking your Babington House wedding, you have chosen the best venue in the UK to get married – in my opinion. Since 2003 when I played my first DJ set at a Babington wedding, I have seen many things – some beautiful, some tear-jerking and some odd!
To assist you with your planning and understanding of how weddings generally flow at Babington, I have offered my thoughts below on the different areas of the site which I hope you find useful.

DJ Nige
The Babington bar is an excellent space for a party and can hold more people than you think. On New Years Eve we have over 200 celebrating at midnight and it's an amazing atmosphere. 
If you are opting for a solo DJ with decks, sound-system and lighting, the small tables are removed along with the easy chairs to create a good-sized dance-floor.
When a band and DJ are used you will lose some of the bar sofas. Once removed they do not go back into the bar until the following morning, which means, there are no comfy spaces to sit and watch the dancing or, for any after hours activity.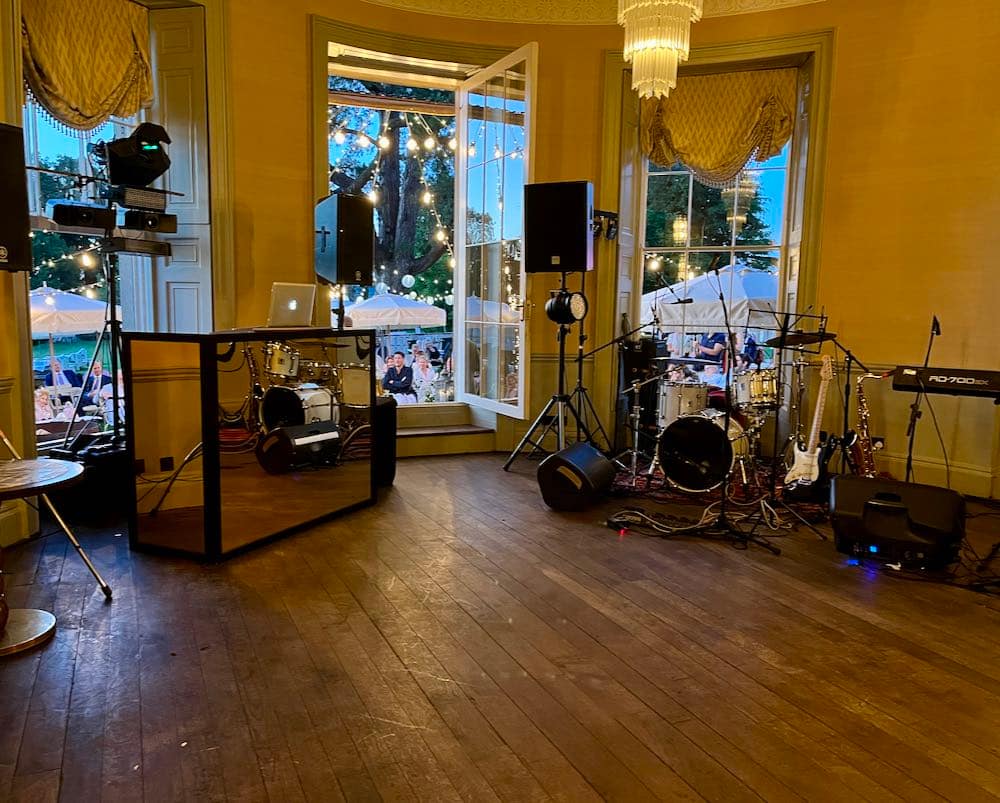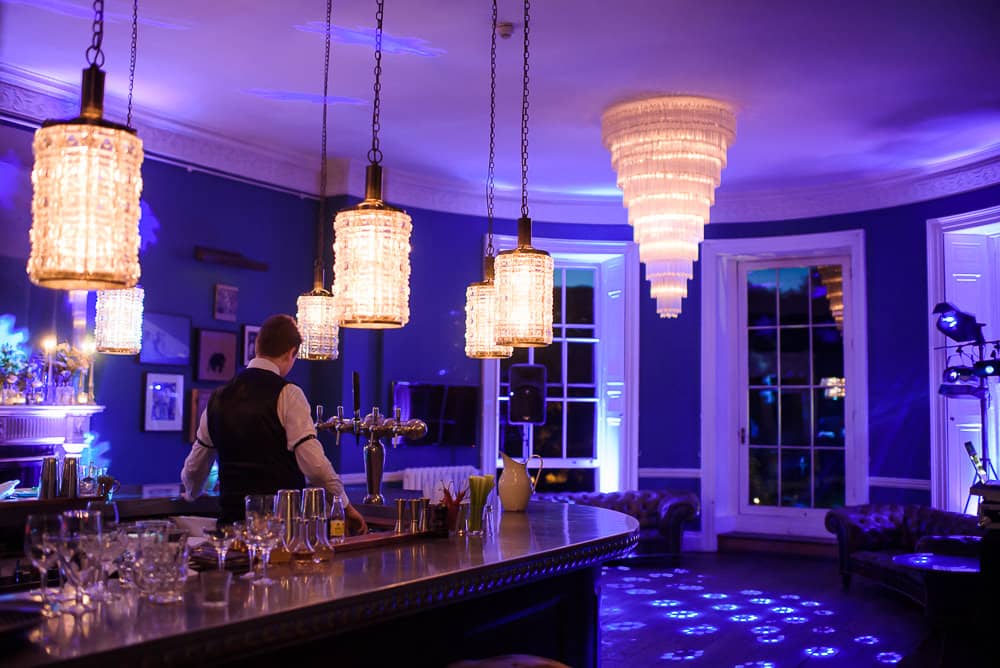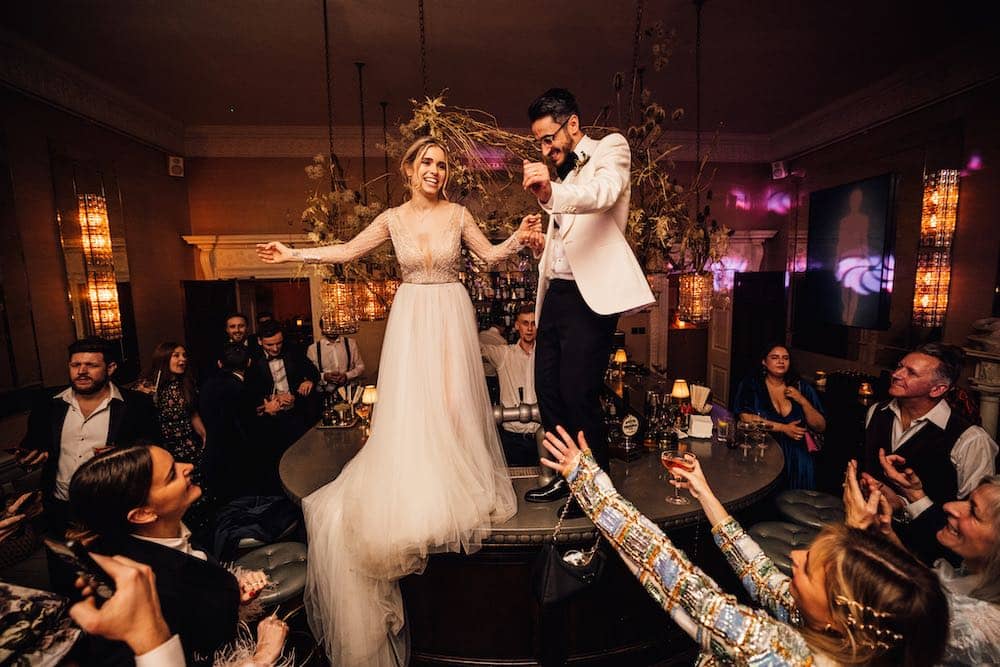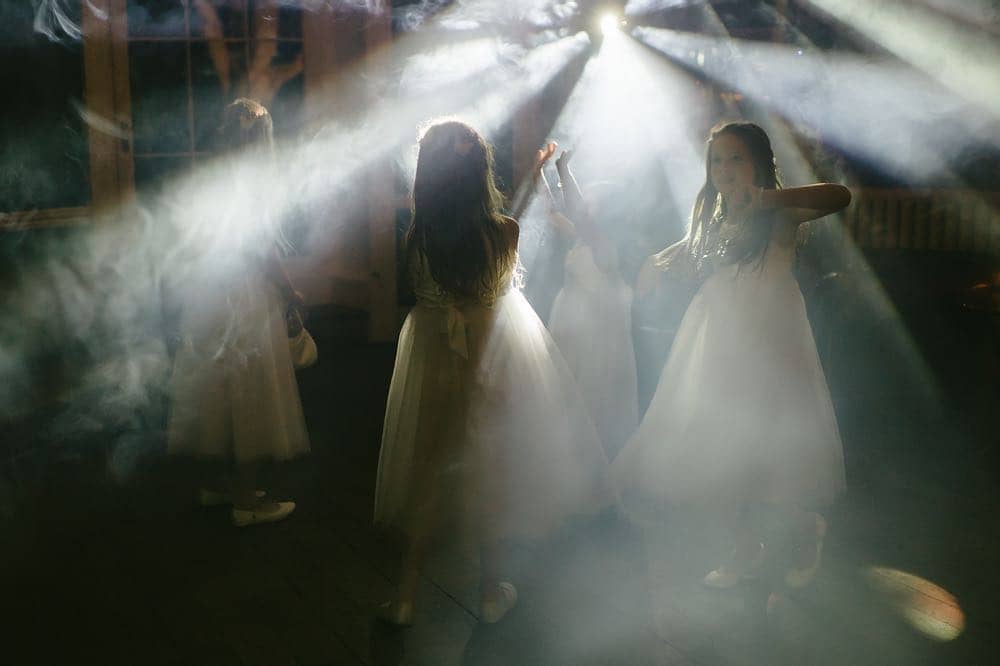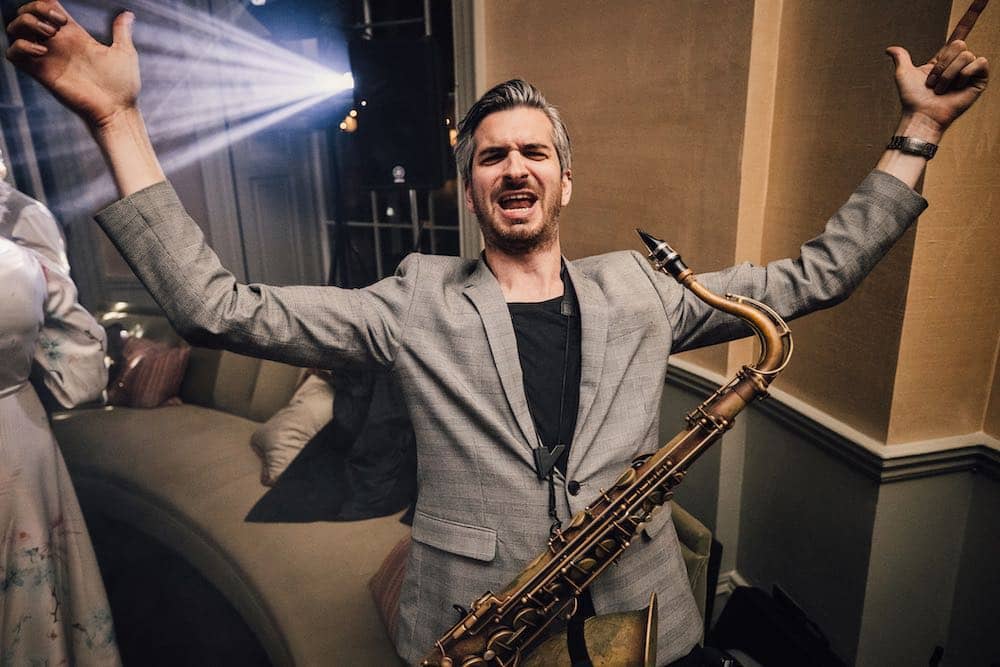 The bar terrace is a great space for summer weddings, it's linked to the bar so you can hear and interact with the music but enjoy a cigar around a table with your friends and family. 
There is no lighting permanently installed and it can be very dark if there is no moon. You are allocated money for lighting from your wedding package and we can happily advise if you are undecided what will work for you. Below are some options that are tried and tested, we can also create bespoke lighting to your requirements and brief.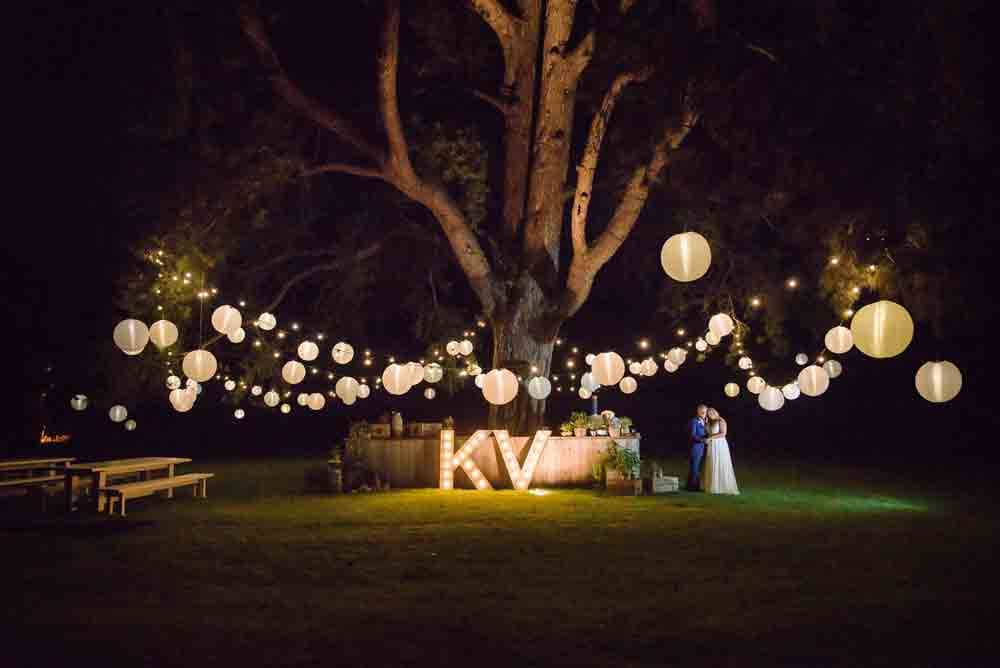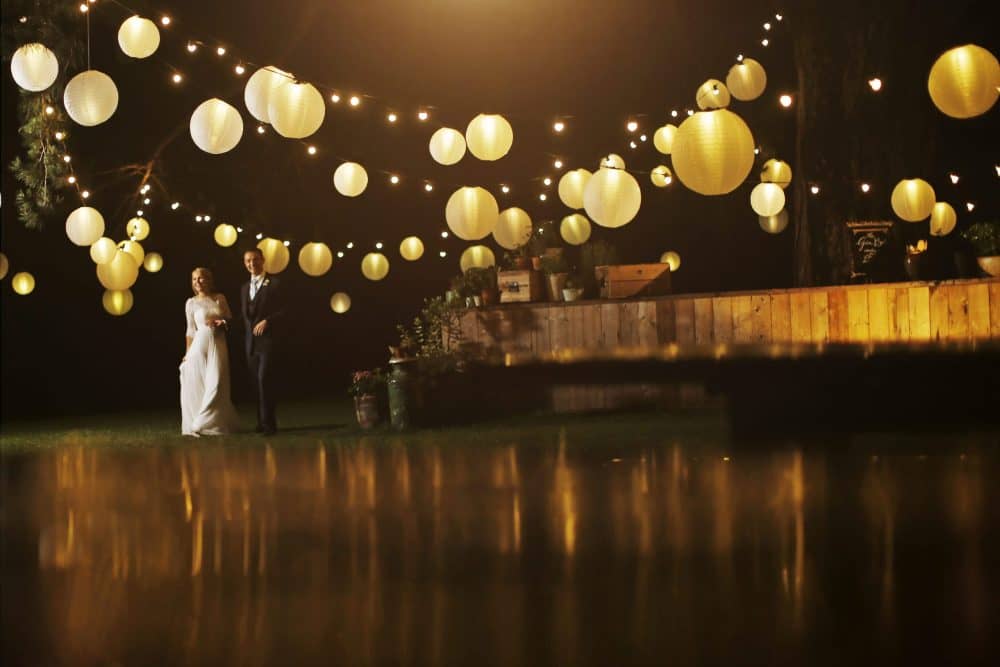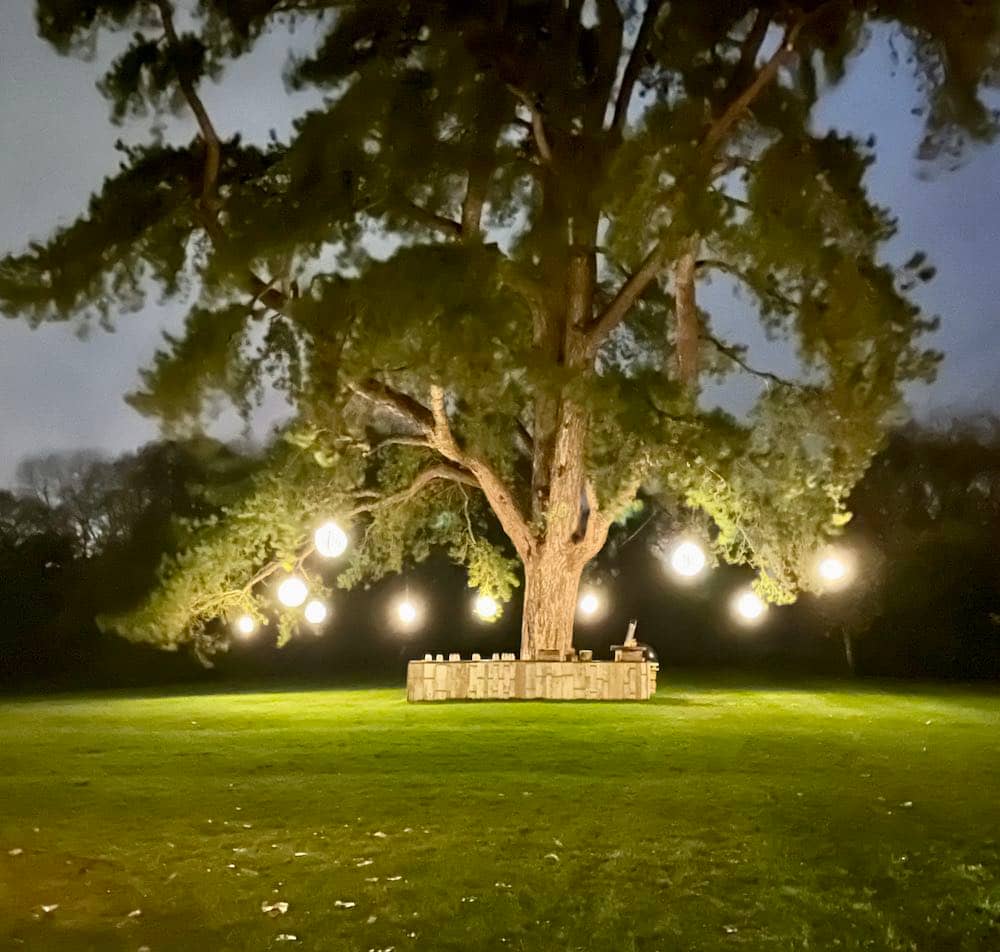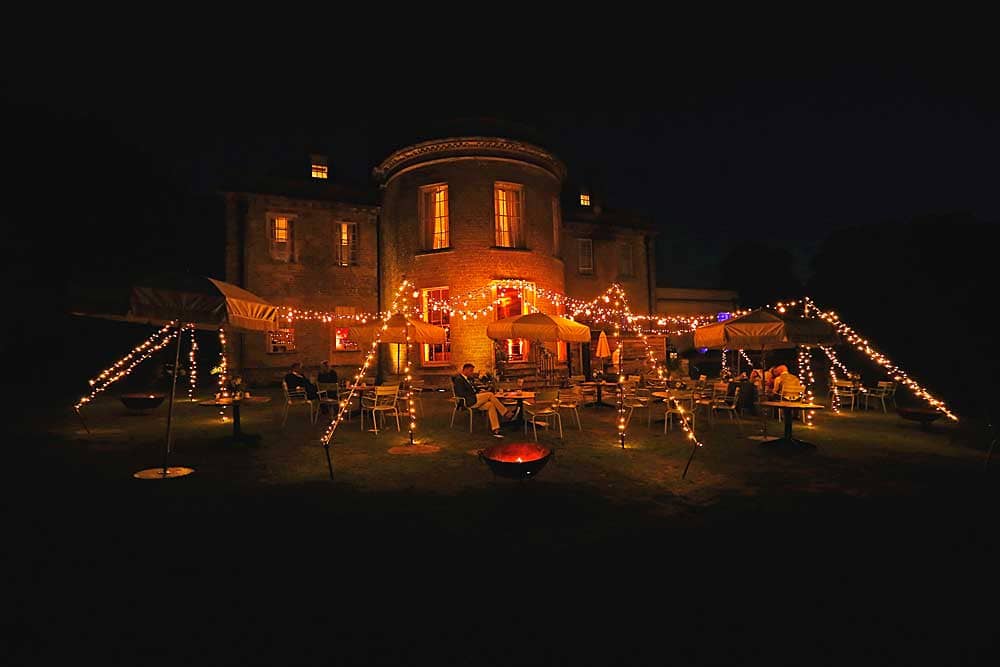 Linking the Bar this lighting installation uses vintage Edison festoon lighting wrapped in fairy-lights. The Edison is dimmable so that the bar and bar terrace work in unison to create a magical atmosphere. Below is a drone shot showing the width of the lighting.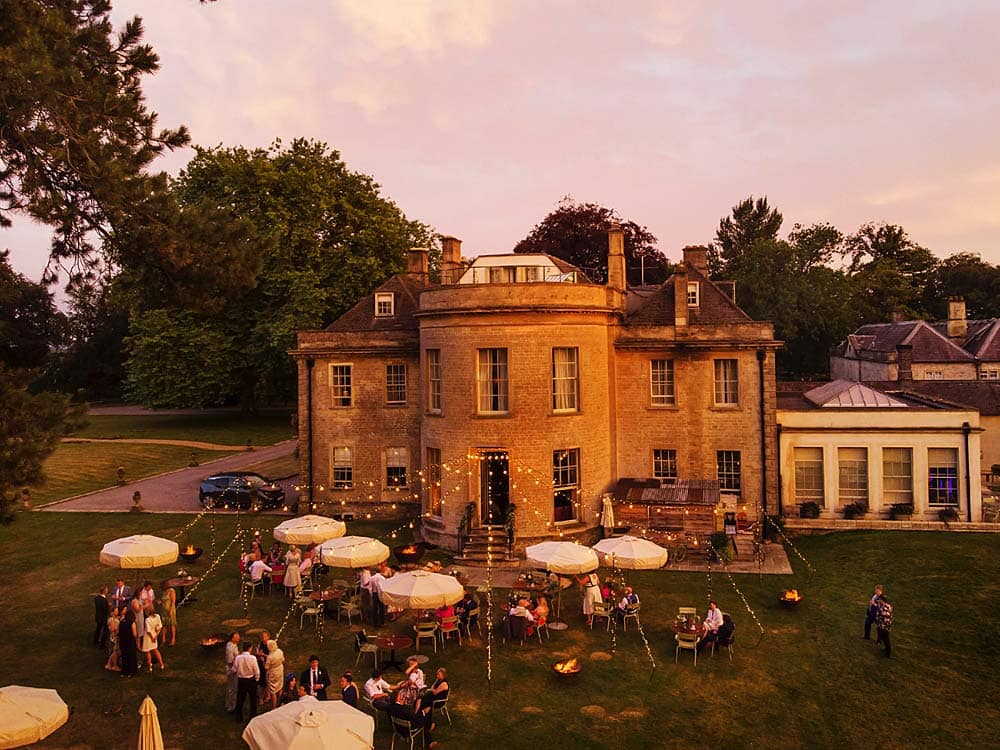 Free standing bar terrace canopy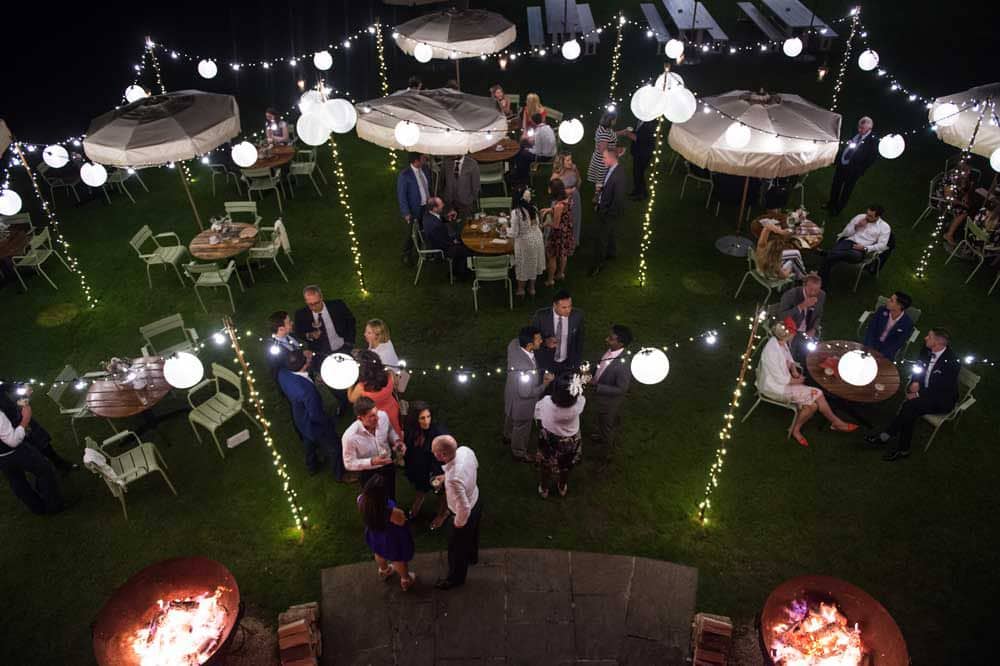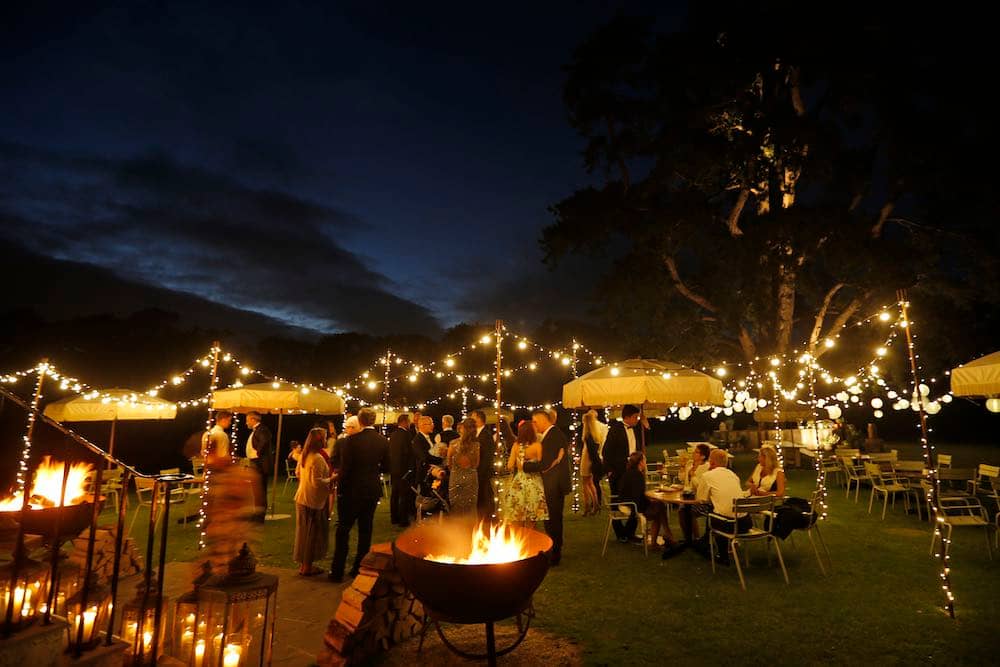 Edison Vintage Tree Lighting
During the months where the bar tearrace is unavailable (October – April generally) The front of the house plays a more important role. Any smokers in the group will gravitate outside on the main turning circle. The view is towards the church, drive and the front of house.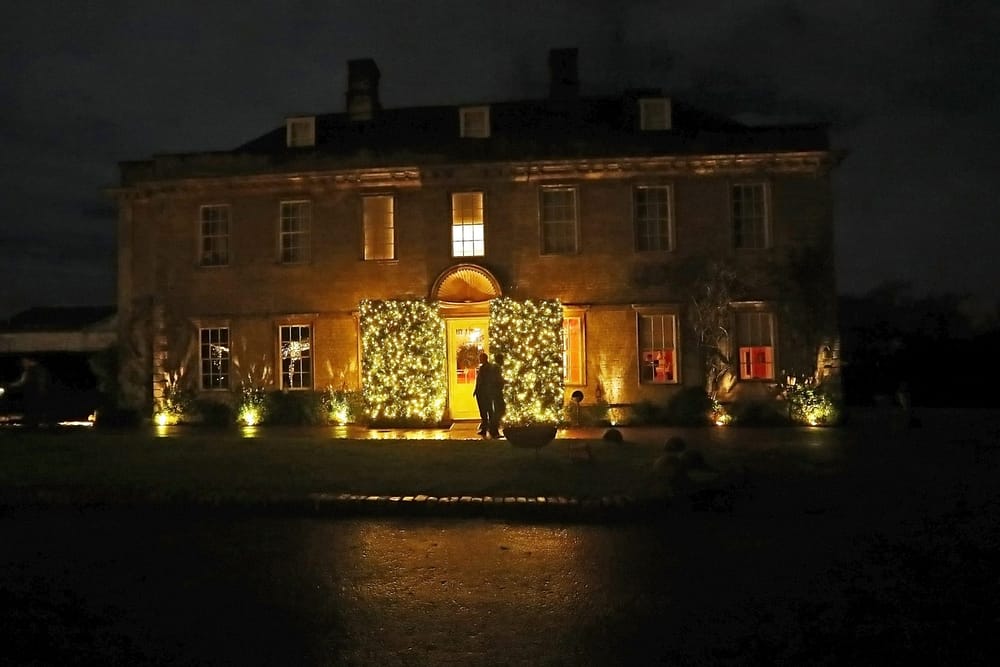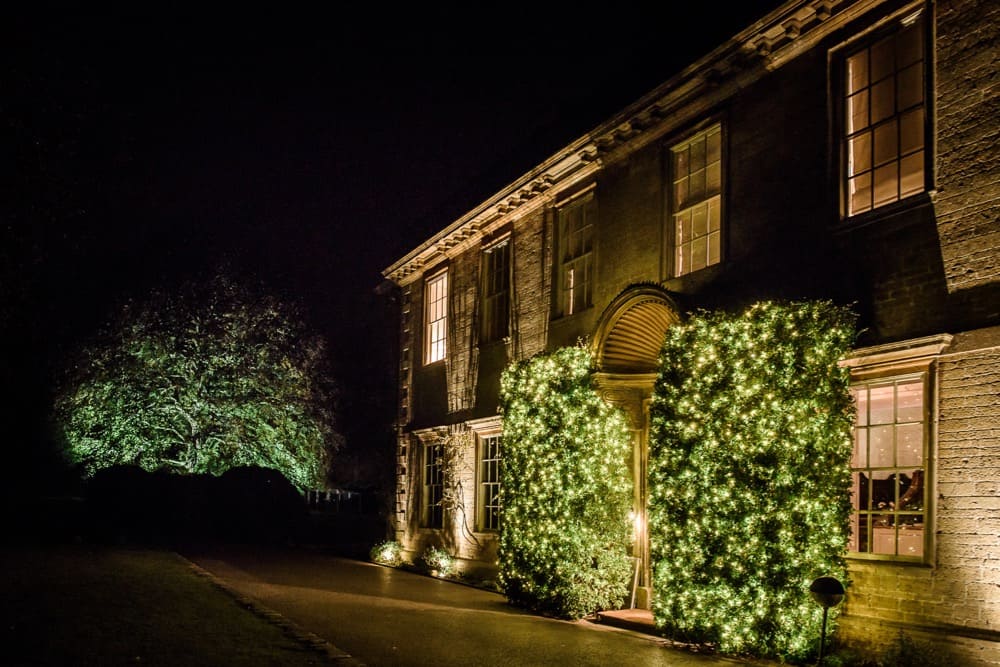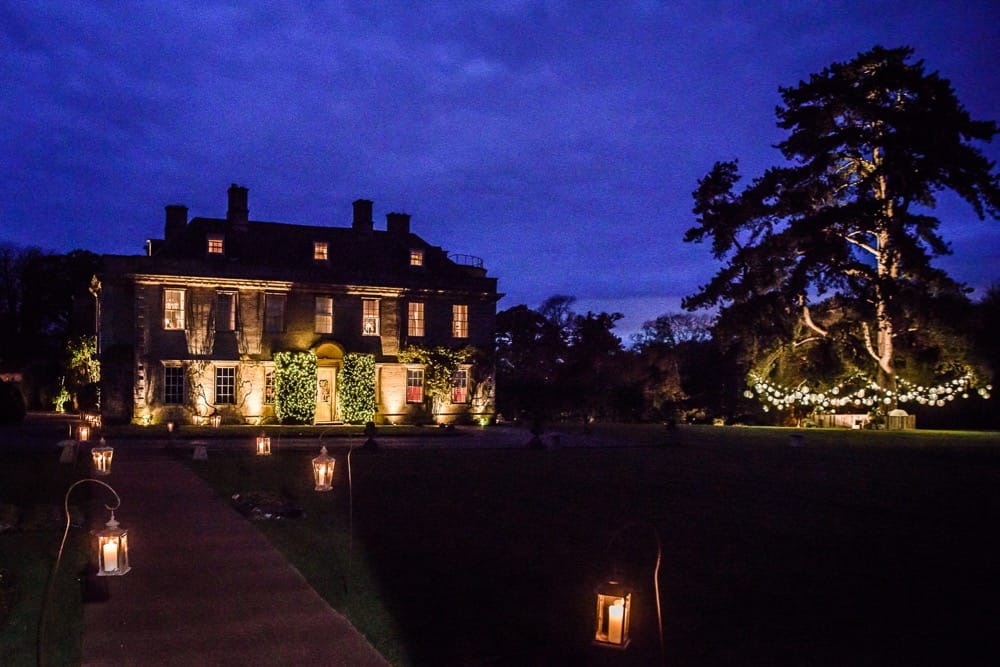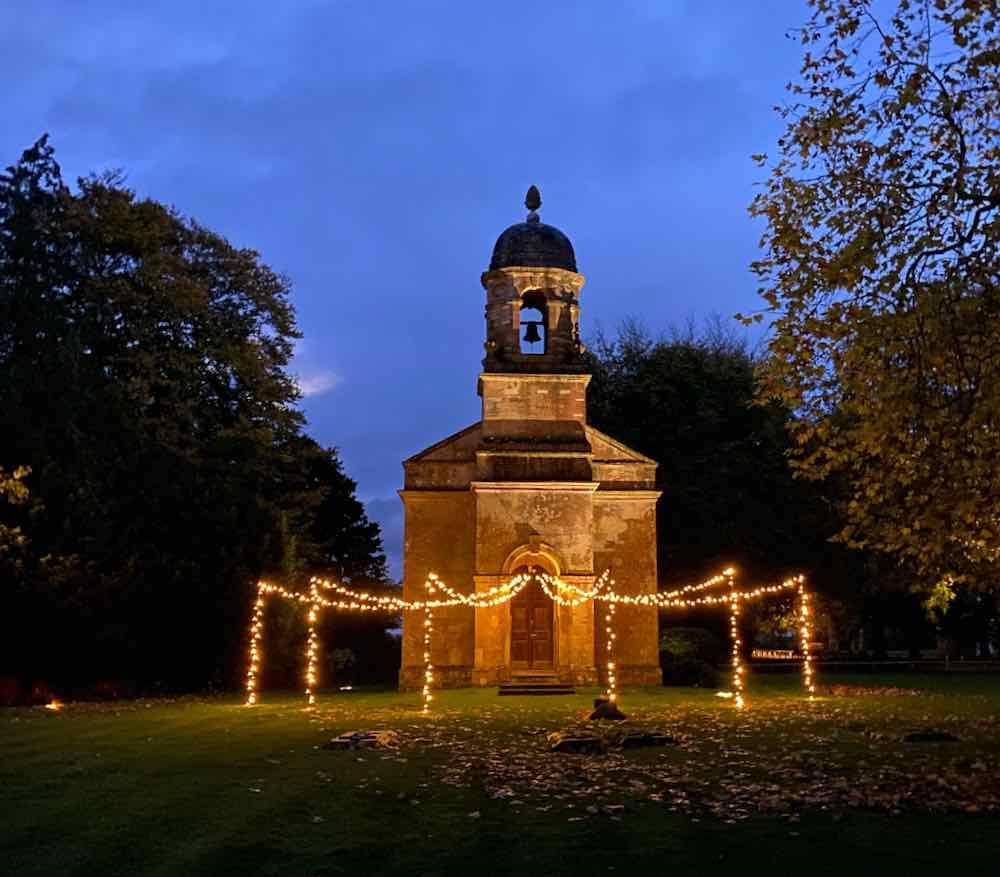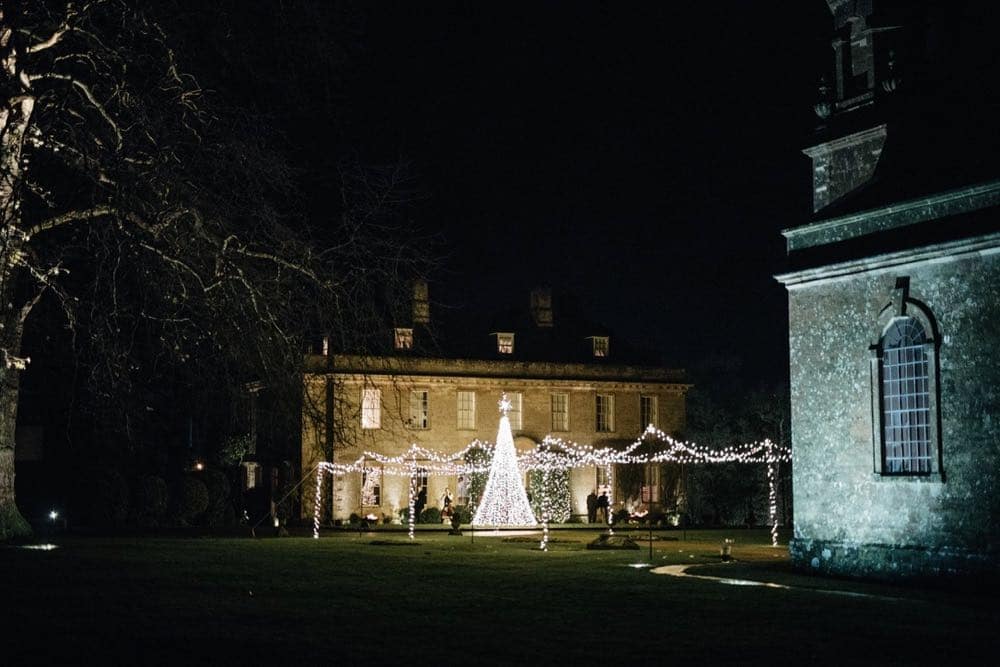 An undersued space (in my opinion) but can be used for some fun for kids and kidults! If you are into Alfresco dining, it's a lovely experience for your family and firends.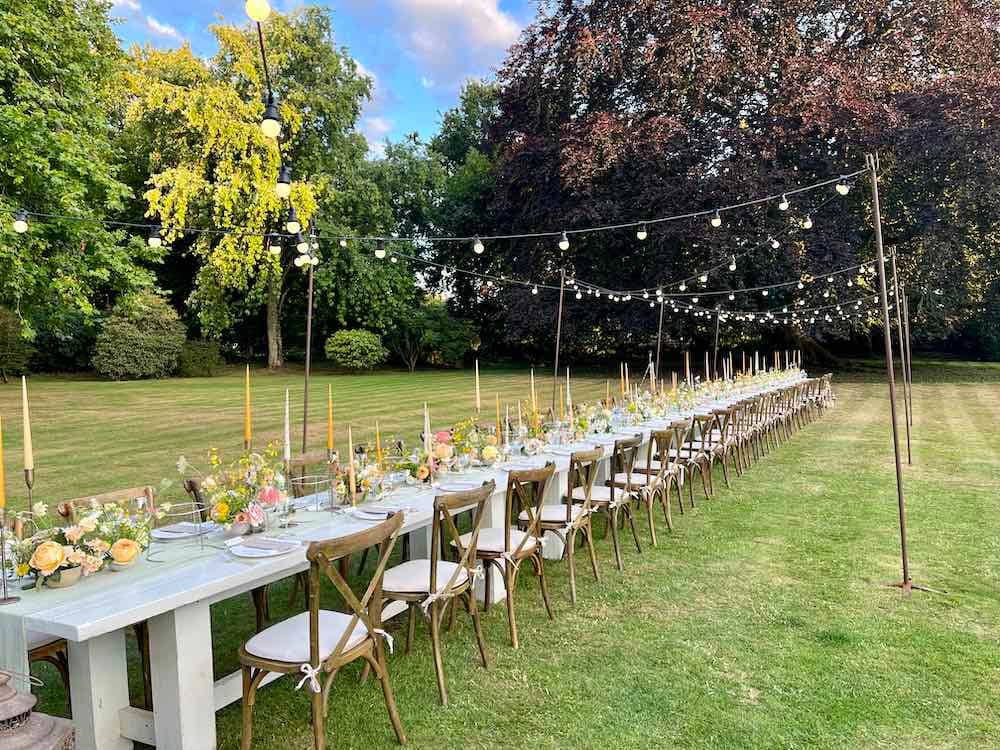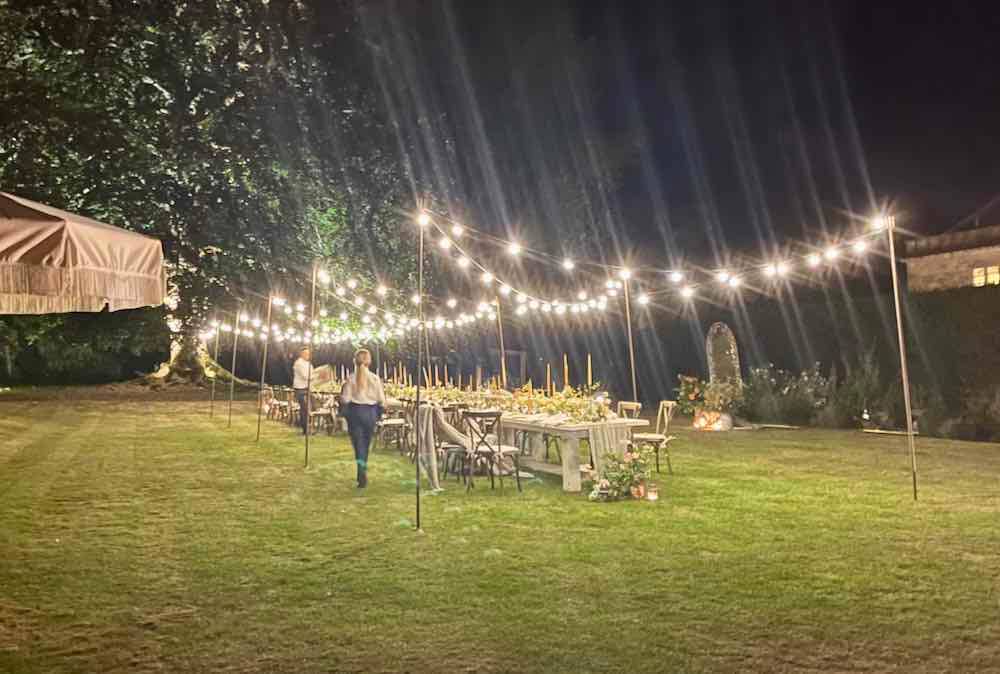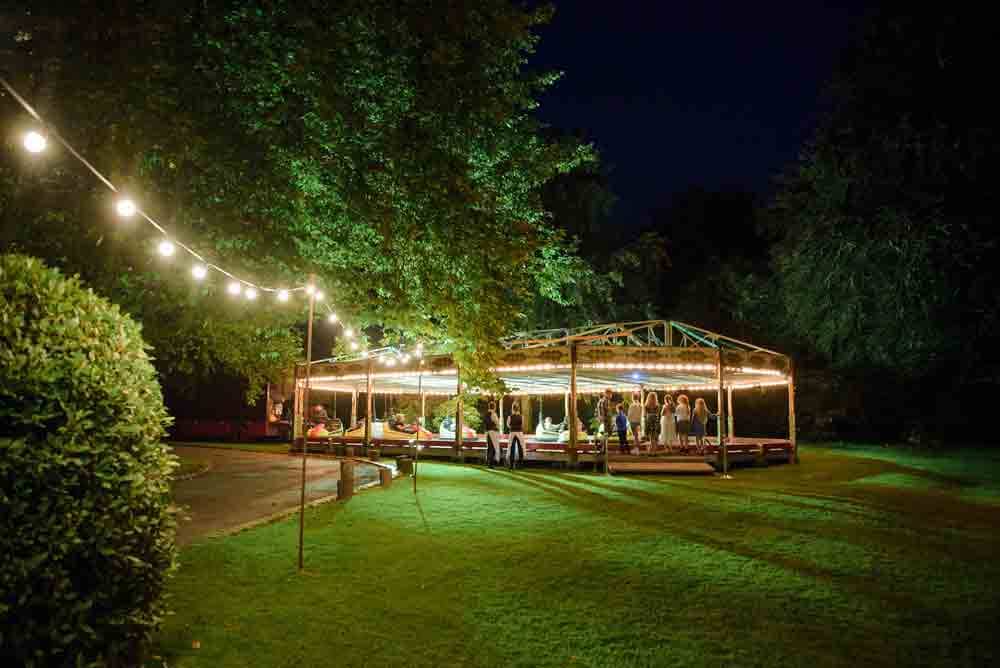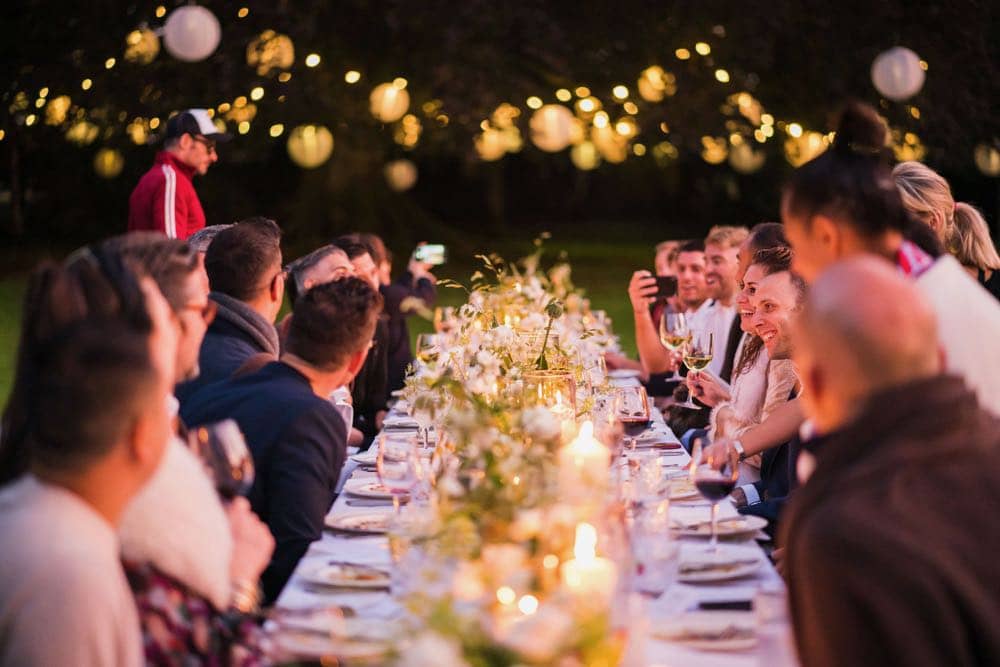 One of the finest dining rooms in the whole world! The Orangery does not need much as it's already stunning but to make it more sparkly for a wedding we often install lighting for winter and autumn weddings.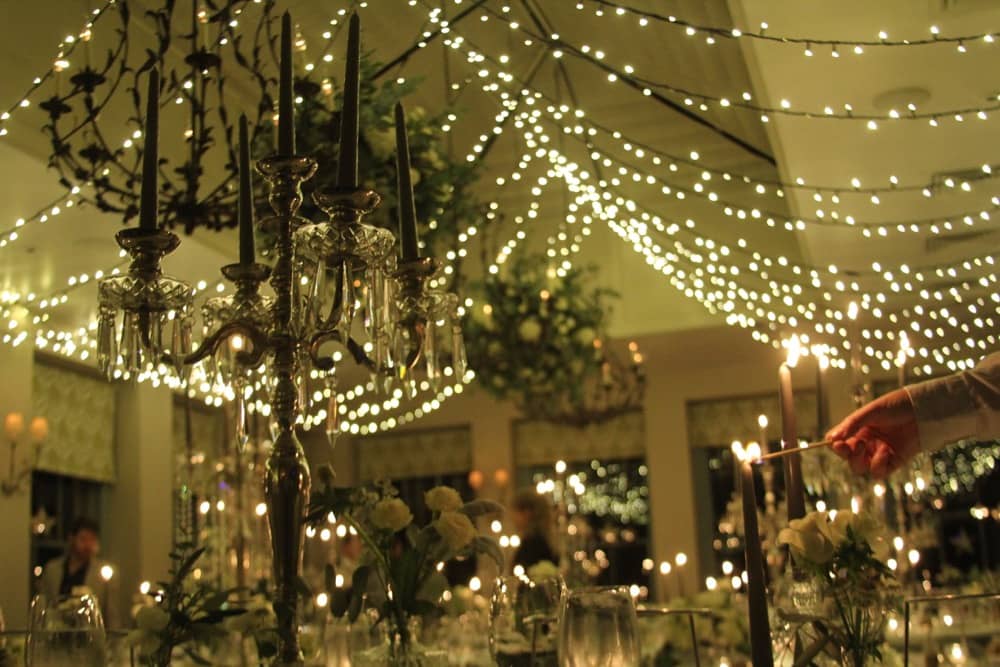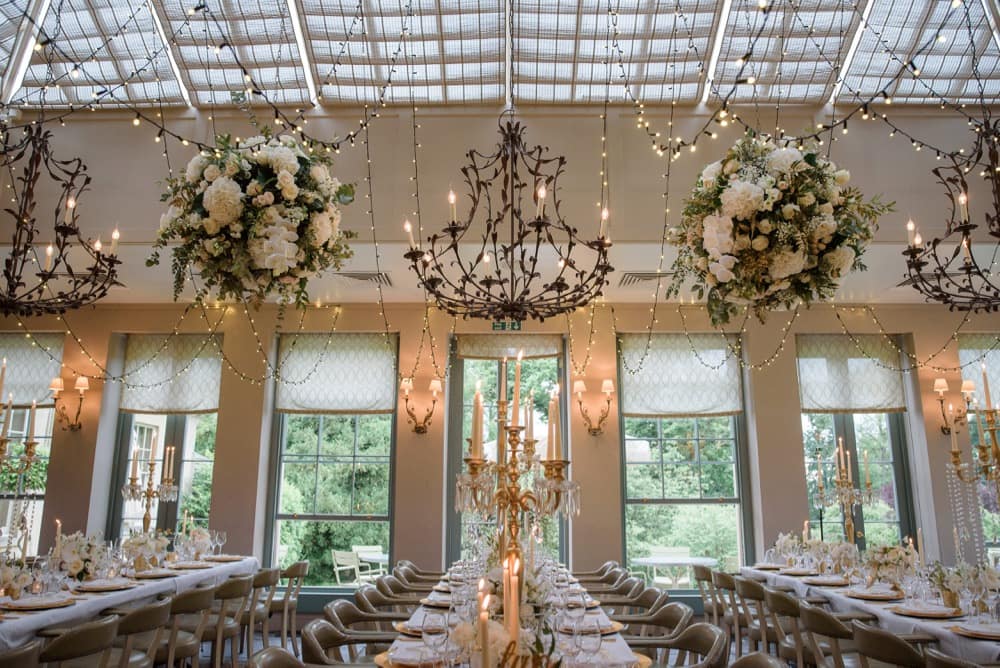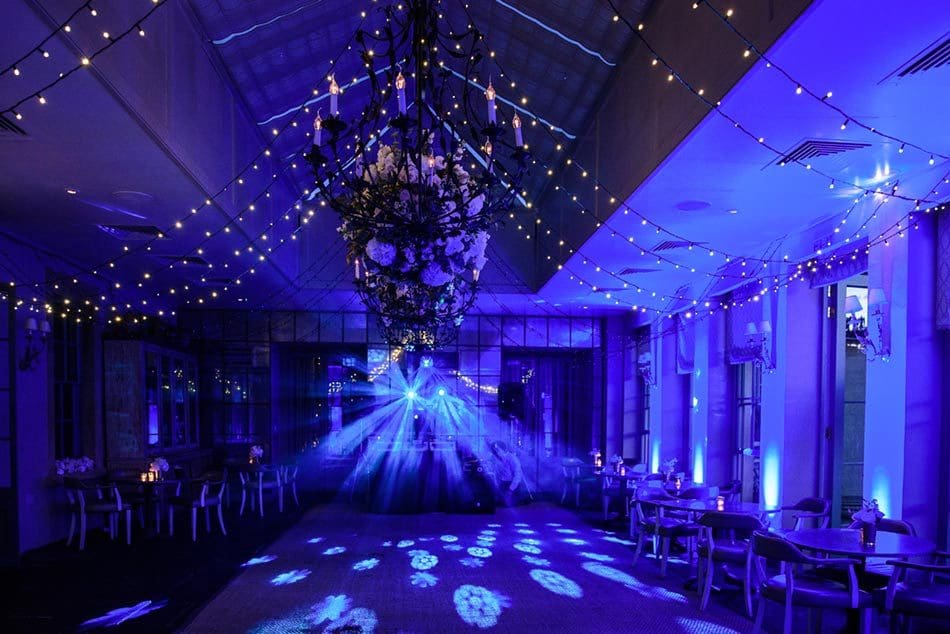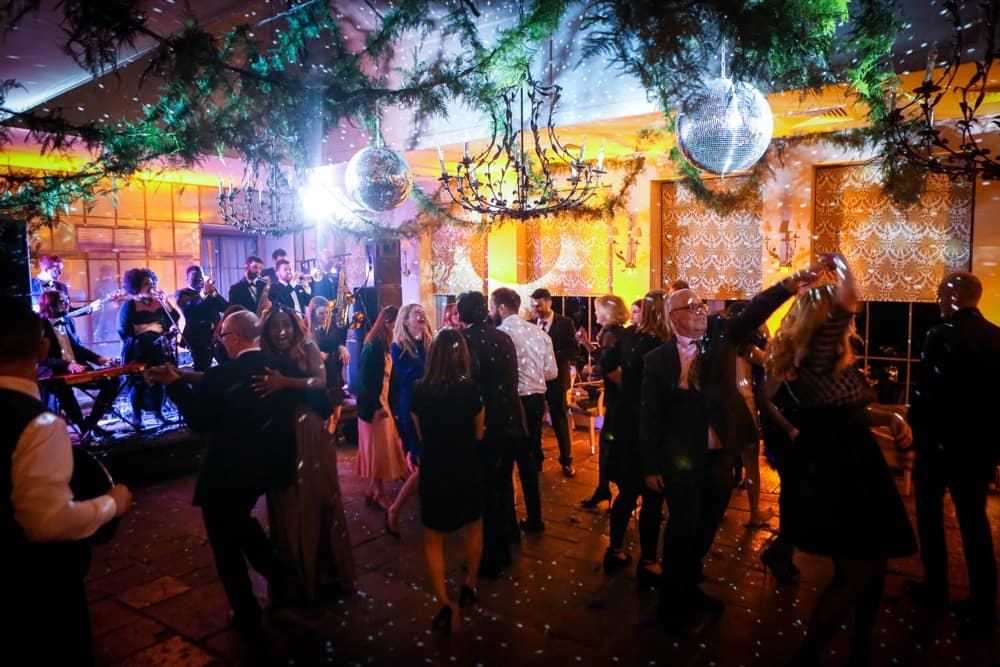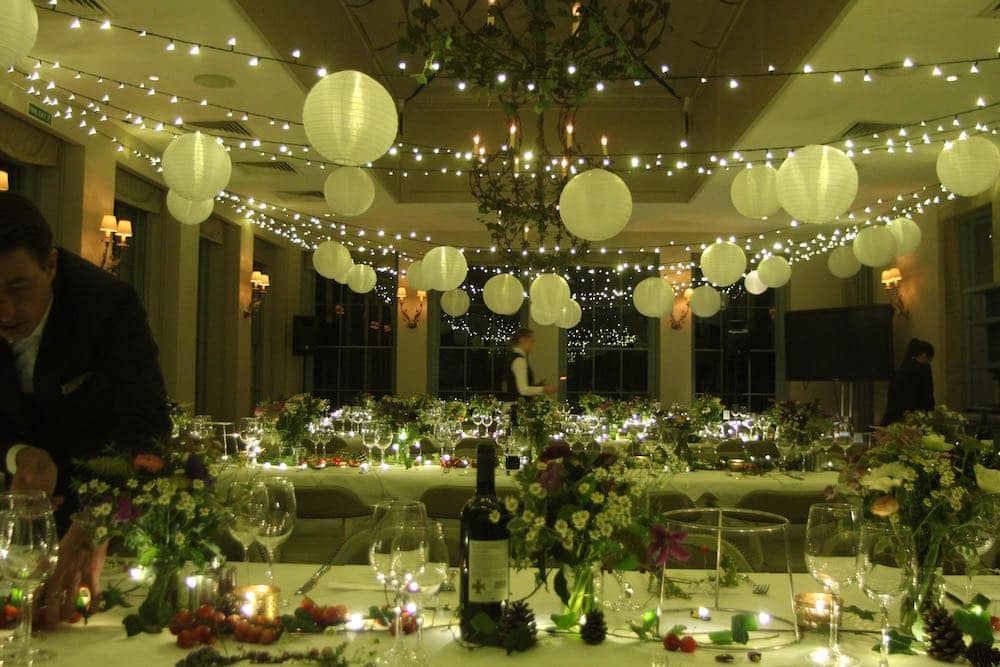 Often used for pre-wedding BBQ's on a Wednesday night, the walled garden is a delightful area during the summer. A well loved and tended garden with an abundance of flowers, vegetables & apple trees in a Soho House style. We offer a lighting canopy that covers the dining tables, BBQ and bar. In addiiton to lighting we often supply a PA with microphone for welcome speeches and music playback.